Automatic Transmission Servicing Enoggera
Enoggera Workshop Automatic Transmissions have been servicing and repairing auto and manual transmissions in Enoggera for many years. We have been established since 20 years and have vast experience to help you get back on the road fast. We are well known as the gearbox specialist in Enoggera. Just give us a call on 0433326401 we would be happy to speak to you.
Performance Transmission Upgrades
We have done many performance transmission upgrades, so if your looking to gain maximum performance we can help. We can give you high performance transmission products that meet the toughest challenges faced by hard-working, daily-use transmissions as well as racing units
for going all-out on the street or track.
Transmission Repair Costs
Repairing transmissions can vary greatly and the best way for us to help you, is to drive you vehicle to give you transmission repair quote.
Rebuilds
If your transmission needs a rebuild, and most times this is the case we can expertly rebuild your transmission to get you back on the road fast. Sometimes it may not be possible to rebuild the transmission, but we carry a large amount of manufactured transmissions so we always have a solution for you.
WE SERVE BETTER THAN ANY OTHER
WE ACCEPT YOUR ONLINE PAYMENT
WE HAVE MORE QUALIFIED CAR REPAIRMAN
WE HAVE 18 YEARS SERVICE EXPERIENCE
POPULAR SERVICES
MAKE AN APPOINTMENT
TESTIMONIALS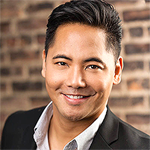 Thanks, Ken for exceeding my expectations today and previously. It's not easy to find great honest service but so worthwhile when you do. No complaints about the price either.
Matthew Coleman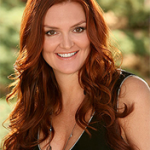 What a hidden treasure this place is! Ken is an absolute gem and so incredibly helpful, knowledgeable and polite. I had an issue with my car, which turned out not to be an issue at all thanks to Ken's thorough inspection and investigation of what I described to him. He exhausted all possible avenues to resolve the problem and reach a conclusion, and really went above and beyond to help me out. I'll definitely be getting my car serviced here for ever! I cannot speak highly enough of this business and recommend it to all drivers. Thanks Ken and Enoggera Workshop!!!!!
Sophie Howden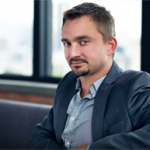 Fantastic customer service!!! A trusted and honest workshop, I wouldn't take my car anywhere else. We bring our car here for serving and Ken has also helped out when we've had car problems – he's been a real life saver! It's wonderful to talk one on one with a mechanic who really knows their cars. Really efficient and great communication! Cannot recommend highly enough.
Daniel Harley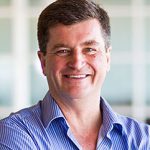 My wife and I have been taking all our cars (both European and Australian-made) to Ken at Enoggera workshop for the past 5 years, for both minor servicing and major component replacement/repair. We have always found Ken to be honest and reliable, with good communication. I have had no hesitation in recommending Ken to my friends and work colleagues, and similarly would highly recommend Ken to anyone who has not yet taken their car to him
John Doe