Cooling System Repairs
Cooling System Enoggera
Is your car overheating regularly or your engine running hot? If you notice cooling issues with your vehicle, don't ignore these because minor radiator or cooling system issues can often escalate to the point where these cause major engine damage, resulting in expensive repairs.
Arrange to see one of our experienced mechanics at Enoggera Workshop to have your vehicle's cooling system checked out.
Preventative maintenance of your cooling system
It's often a smart option to book in for a yearly cooling system check. Having your radiator flushed annually also helps to keep it clean and stop dirt and sediment build-up, that over time can cause blockages in your cooling system, leading to repairs.
Cooling system and radiator services
We offer an extensive range of radiator and cooling system services for most makes and models of vehicle. Whether your engine needs flushing, the coolant replaced or radiator repaired, we provide all of these services and more.
Some of the many cooling system services we offer include:
• Cooling system checks
• Radiator and cooling system repairs
• New radiator replacement
• Radiator reconditioning
• Cooling system hose replacement
• Wynn's total cooling system flush
• Waterpumps
• Thermo fan and thermostat replacement
• Clutch fan replacement
• Over flow bottle and radiator cap replacement
• Heater core and heater repairs or replacement
If you make a habit of checking your temperature gauge while driving, and you notice the temperature rising rapidly and sitting at a very high level, this can often signify that you have a burst or leaking hose. So it's worth pulling over and checking once your vehicle has cooled. Please note never remove radiator cap when the engine is hot.
Alternatively a lower than normal temperature reading can indicate a lack of coolant in the cooling system.
Our mechanics only use superior quality new and aftermarket parts in all of our cooling system servicing, replacement and repairs, so performance and durability are guaranteed.
For all your cooling system requirements, make a booking with our friendly team today. Speak to us about arranging scheduled preventative maintenance for your private or commercial vehicles to save on costly future repairs. Preferred local cooling system specialists, we have many years experience in repairs and replacements, and also offer a service guarantee and comprehensive warranty with new radiator installations.
POPULAR SERVICES
MAKE AN APPOINTMENT
TESTIMONIALS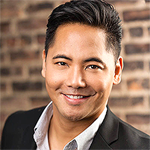 Thanks, Ken for exceeding my expectations today and previously. It's not easy to find great honest service but so worthwhile when you do. No complaints about the price either.
Matthew Coleman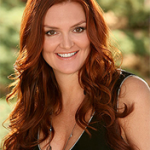 What a hidden treasure this place is! Ken is an absolute gem and so incredibly helpful, knowledgeable and polite. I had an issue with my car, which turned out not to be an issue at all thanks to Ken's thorough inspection and investigation of what I described to him. He exhausted all possible avenues to resolve the problem and reach a conclusion, and really went above and beyond to help me out. I'll definitely be getting my car serviced here for ever! I cannot speak highly enough of this business and recommend it to all drivers. Thanks Ken and Enoggera Workshop!!!!!
Sophie Howden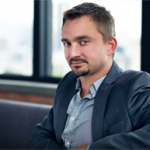 Fantastic customer service!!! A trusted and honest workshop, I wouldn't take my car anywhere else. We bring our car here for serving and Ken has also helped out when we've had car problems – he's been a real life saver! It's wonderful to talk one on one with a mechanic who really knows their cars. Really efficient and great communication! Cannot recommend highly enough.
Daniel Harley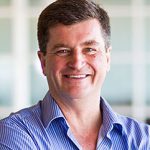 My wife and I have been taking all our cars (both European and Australian-made) to Ken at Enoggera workshop for the past 5 years, for both minor servicing and major component replacement/repair. We have always found Ken to be honest and reliable, with good communication. I have had no hesitation in recommending Ken to my friends and work colleagues, and similarly would highly recommend Ken to anyone who has not yet taken their car to him
John Doe