Steering & Suspension Repairs Enoggera
If you notice any sloppiness, juddering, floating, or other issues with your steering, make sure to book in with Enoggera for a check as soon as possible. Even better, to ensure that your steering is maintained to Enoggera conditions we recommend regular checks. Schedule them in with your wheel alignment for peace of mind.
Your cars power steering system is very complex and is perhaps the most overlooked of all vehicle systems that require regular maintenance. It is an extremely complicated and sophisticated hydraulic mechanism. The system usually contains a power steering pump, drive belts, bearings, valves, hoses and seals.
Regular servicing is a better option than waiting for things to go wrong and then facing expensive steering repairs. A power steering service involves a safety and performance inspection of the entire system. After this, you should ask for recommendations (if needed) that will make your power steering system safe.
WE SERVE BETTER THAN ANY OTHER
WE ACCEPT YOUR ONLINE PAYMENT
WE HAVE MORE QUALIFIED CAR REPAIRMAN
WE HAVE 18 YEARS SERVICE EXPERIENCE
POPULAR SERVICES
MAKE AN APPOINTMENT
TESTIMONIALS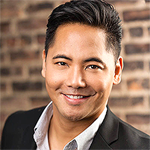 Thanks, Ken for exceeding my expectations today and previously. It's not easy to find great honest service but so worthwhile when you do. No complaints about the price either.
Matthew Coleman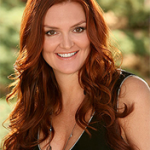 What a hidden treasure this place is! Ken is an absolute gem and so incredibly helpful, knowledgeable and polite. I had an issue with my car, which turned out not to be an issue at all thanks to Ken's thorough inspection and investigation of what I described to him. He exhausted all possible avenues to resolve the problem and reach a conclusion, and really went above and beyond to help me out. I'll definitely be getting my car serviced here for ever! I cannot speak highly enough of this business and recommend it to all drivers. Thanks Ken and Enoggera Workshop!!!!!
Sophie Howden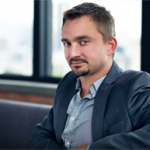 Fantastic customer service!!! A trusted and honest workshop, I wouldn't take my car anywhere else. We bring our car here for serving and Ken has also helped out when we've had car problems – he's been a real life saver! It's wonderful to talk one on one with a mechanic who really knows their cars. Really efficient and great communication! Cannot recommend highly enough.
Daniel Harley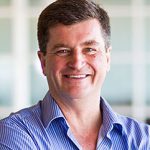 My wife and I have been taking all our cars (both European and Australian-made) to Ken at Enoggera workshop for the past 5 years, for both minor servicing and major component replacement/repair. We have always found Ken to be honest and reliable, with good communication. I have had no hesitation in recommending Ken to my friends and work colleagues, and similarly would highly recommend Ken to anyone who has not yet taken their car to him
John Doe