Fuel Injection Repairs Enoggera
Electronic Fuel Injection is a complex system of your vehicle, providing fuel to the engine. While it is an extremely efficient system, things can and do sometimes go wrong.
Autospark specialise in all areas of electronic fuel injection and electronics. Our Auto Electricians are fully qualified and have complete experience on all aspects of vehicle technology. You can expect a professional service at all times together with our competitive pricing.
Trust Autospark to diagnose any issue you may be having with your vehicle's EFI system.
We have many years experience in diagnosing and fixing problems in car electrics and vehicle management systems. Our branches are equipped with the latest equipment to aid us in the diagnosis and repair of many problems.
Electrical and Electronics
We offer a full electrical and electronic automotive service. Our technicians are specialists in dealing with the high levels of sophisticated electrical and electronic components in today's modern vehicles.
Electronic Fuel Pumps
Located in the fuel tank, the fuel pump which nowadays is usually electric, simply pumps fuel from your tank to your engine. In most cars the fuel pump delivers a constant flow of fuel to the engine. If the fuel pump is faulty the fuel flow become less constant, which will then make your vehicle under powered or it will not start.
WE SERVE BETTER THAN ANY OTHER
WE ACCEPT YOUR ONLINE PAYMENT
WE HAVE MORE QUALIFIED CAR REPAIRMAN
WE HAVE 18 YEARS SERVICE EXPERIENCE
POPULAR SERVICES
MAKE AN APPOINTMENT
TESTIMONIALS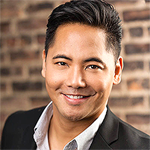 Thanks, Ken for exceeding my expectations today and previously. It's not easy to find great honest service but so worthwhile when you do. No complaints about the price either.
Matthew Coleman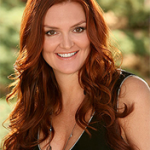 What a hidden treasure this place is! Ken is an absolute gem and so incredibly helpful, knowledgeable and polite. I had an issue with my car, which turned out not to be an issue at all thanks to Ken's thorough inspection and investigation of what I described to him. He exhausted all possible avenues to resolve the problem and reach a conclusion, and really went above and beyond to help me out. I'll definitely be getting my car serviced here for ever! I cannot speak highly enough of this business and recommend it to all drivers. Thanks Ken and Enoggera Workshop!!!!!
Sophie Howden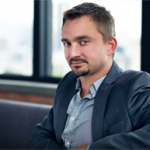 Fantastic customer service!!! A trusted and honest workshop, I wouldn't take my car anywhere else. We bring our car here for serving and Ken has also helped out when we've had car problems – he's been a real life saver! It's wonderful to talk one on one with a mechanic who really knows their cars. Really efficient and great communication! Cannot recommend highly enough.
Daniel Harley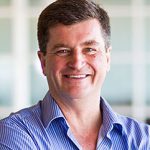 My wife and I have been taking all our cars (both European and Australian-made) to Ken at Enoggera workshop for the past 5 years, for both minor servicing and major component replacement/repair. We have always found Ken to be honest and reliable, with good communication. I have had no hesitation in recommending Ken to my friends and work colleagues, and similarly would highly recommend Ken to anyone who has not yet taken their car to him
John Doe